Dear Colleagues,
You may notice that our newsletter has a new look. We are changing the format and frequency of delivery. We hope that we will be able to report items of interest in a more timely fashion by increasing the frequency of the newsletter, even if the content is a little less.
Our goal is to continue to be a source of information and support for the pro-life nurse. We realize that many of our members are retired from active nursing, but as I have frequently said, a nurse is never not a nurse. We have a desire to help where we can and keep up to date on new issues in nursing.
One thing we would like to mention is that area pregnancy help centers are always in need of volunteers who can help explain the wonderful experiences of pregnancy and delivery to their clients. Some centers actually go into the school communities and offer classes on human sexuality. One in particular, Crossroads Care Center offers such classes and also offers STD testing and is beginning to explore abortion reversal to interested clients. Our knowledge and expertise in these areas is always welcome. If you need a list of centers where your abilities would be welcomed, either call the MNFL office, 248-816-8489, or go to MNFL.org to our website or the website for the Educational Center for Life, edcenterforlife.org or the website for Right to Life-LIFESPAN, milifespan.org. All three of these organizations have great information to share.
We know that health care professionals are still being required to assist with abortions or euthanasia or face job loss. President Trump promised the American people that his administration would vigorously uphold the rights of conscience and religious freedom. That promise is being kept. On the eve of the March for Life, the administration is taking steps to end the war on conscience rights. This morning, HHS announced a new Conscience and Religious Freedom Division in HHS's Office of Civil Rights (OCR). There, the government will work to protect Americans' beliefs, not punish them.
Don't misconstrue this statement as partisan politics. It is simply a matter of social justice.
Most people become nurses because of an underlying desire to help others. We hope that this newsletter will serve as a means of helping you be a clear, steady and unremitting voice for women in distress, their babies and those facing difficult decisions at the end of life.
VIP — you are very important people to us, and we want to be sure we keep in touch. If you have not already renewed your membership for 2018, please do it as soon as possible. We don't want to lose you!!
Love Life!
Diane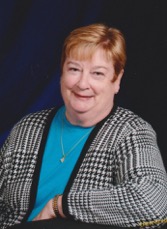 Diane Trombley , RN, BSN
President, MNFL