Dear Colleagues,
I MUST TAKE A MOMEMT TO COMMENT ON THE MOST TALKED ABOUT ISSUE OF THE DAY—PLANNED PARENTHOOD.
BY NOW, MOST OF, IF NOT ALL OF YOU, HAVE SEEN THE VIDEOS OF THEIR ACTIVITIES REGARDING THE SALE OF ABORTED BABY BODY PARTS.
LEADERS OF THAT ORGANIZATION HAVE LEVELED CHARGES OF FRAUD, EDITED VIDEOS, ANTI-CHOICE FANATICS TRYING TO IMPOSE THEIR RELIGIOUS BELIEFS ON WOMEN, WAR ON WOMEN, WOMEN CAN'T GET CARE ANYWHERE ELSE, WHAT WE DO IS LEGAL, AND ON AND ON. THEY WILL SAY LITERALLY ANYTHING TO DEFLECT THE PUBLIC'S ATTENTION FROM WHAT THEY ARE REALLY DOING.
WHAT THEY WON'T DO OR SAY IS TO ADDRESS WHAT THE VIDEOS ACTUALLY SHOW. THE FULL UN EDITED VIDEOS ARE AVAILABLE TO ANYONE WHO IS WILLING TO SIT THROUGH 20 PLUS HOURS OF DISCUSSIONS OF HOW MUCH THEY CAN CHARGE FOR AN INTACT LIVER, LUNG TISSUE, WHOLE KIDNEYS OR, GOD HELP US, INTACT FETUSUS. All this over a glass of Chardonnay and a Caesar Salad.
The issue is that they are doing this.
The issue is that they make money doing this.
The issue is does this society, or any civilized society, approve of or condone this. Even if no law is being broken, and that is VERY much in doubt, should this be permitted?
What was a blob of tissue, destroyed because of someone's "choice" magically becomes human and a commodity to be sold for profit?
When the evidence is presented and available for all to see, is it appropriate for those who could effect a change to refuse to look at the evidence? The picture of those legislators who refused to look at the videos during congressional hearings and complained that they were graphic and unpleasant, reminded me of petulant children stamping their feet and refusing to put away their toys.
All of this is going on while PP receives a half a billion dollars each year in tax dollars from you and me.
Votes have been taken, with a win in the US House and a loss in the Senate. Any measure that is passed to defund PP faces an already promised veto from the president.
Very strong and influenecal powers are circling the wagons to protect PP, the sacred cow celebrities and the media.
There will be more votes. There will be more smoke screens of protection thrown up around PP. There will be dire threats of women going without health care if PP is defunded. All this in spite of the fact that there are over 6000 public and community health clinics in our country that do everything that the 600 PP clinics do except abortions, at low cost or no cost. PP services to their clients are not free.
You have the power to change this.
Your voice and insistence that PP be defunded can prevail. But for this to happen, you each have to act. Let your voice be heard, demand your legislators look at the videos, demand that they tell you how the videos effected them. Demand that they return some semblance of humanity to our society and demand that they defund PP. A lot of you will say that corresponding to our US Senators is a waste of a stamp and that the same holds true for many of our congressmen. Do it anyway. They must hear from us. They must see that the majority of people in this country are revolted by the lack of regard for the bodies of these babies and that they must respond.
Love Life!
Diane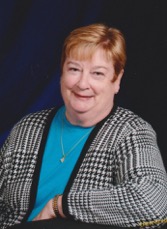 Diane Trombley , RN, BSN
President, MNFL