Dear Colleague,
It seems that summer is moving along at record speed and so are events that impact on human life.
There has been pretty heavy coverage in social media (next to nothing on main stream media) about a little 11 month old boy in London. Charlie Gard has an inevitable fatal mitochondrial disease that has robbed him of most of his ability to respond to his surroundings.
Considering his case "futile", as is their legal right under the United Kingdom's national health care system, the hospital that has been home for Charlie for many months have offered no treatment for his condition.
Several months ago, his parents, hoping to find some kind of relief for their son, raised over a million dollars on a "go fund me account" to take Charlie to the United States for experimental treatment. A doctor here in the United States offered to try such treatment if Charlie could come to the US.
The hospital refused to allow Charlie to be flown to the US and until very recently refused to allow the doctor to come to London to see Charlie, maintaining it was not in his "best interest", again, legal under the United Kingdom's national health system.
The Court of Human Rights in London deemed Charlie to have no hope of meaningful improvement or recovery and therefore not a candidate for treatment, invoking the idea of "futile care". They wanted his respirator removed so that he could die.
Just two weeks ago, the US doctor was allowed to come to London to see Charlie and did an MRI. Unfortunately, by this time his brain was so damaged that the treatment that might have been effective six months ago was no longer an option. His parents, regretfully, asked that they be able to take Charlie home to die. THE COURT SAID NO.
Yes, you read that correctly. The court and the hospital would not discharge Charlie to his parents, offering a whole host of strange reasons, the most unfathomable of all being that his respirator machine might not fit through the door of the family home. Charlie will now die in the hospice selected by the hospital.
Do not ask me how the hospital and the courts in the United Kingdom could take control of Charlie's life and death in this fashion but they have.
Don't be so complacent as to believe that nothing like this could ever happen in the United States, because it can. Look no further than the recent efforts to improve our own health care. Partisan politics is preventing reform to our health care and could result in a single payer (government) system.
Update: Charlie was transferred to a London hospice on July 28th where his respirator was removed and he died a short time later.
Love Life!
Diane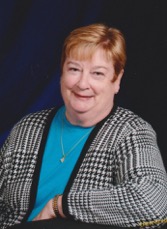 Diane Trombley , RN, BSN
President, MNFL