Dear Colleague,
We are already planning our Fall Conference (September 26, St. Joseph Mercy Hospital in Pontiac) and I am really excited that we will be having Wesley Smith as our main speaker who will address Assisted Suicide and End of Life Issues.
I don't know if you have noticed the substantial increase in articles and statements regarding end of life care but I have. What I have noticed in particular is that most of the articles have a definite flavor. Most of them seem to be finding ways to present refusing nutrition and hydration as the "responsible" thing to do as death approaches. There is a not so subtle push toward ending life earlier rather than later and, of course, having the physician assist in the effort.
Where does that leave the health care professional, particularly the nurse, who feels that hastening the death of his/her patient is unethical and violates his/her conscience? Case in point, the Supreme Court in Canada recently struck down a law prohibiting assisted suicide and ruled that Canada must allow a Canadian who "has a grievous and irremediable medical condition (including an illness, disease or disability) that causes enduring suffering that is intolerable to the individual in the circumstances of his or her condition be killed if such a request is made.
That court actually held that the law violates the right to life because it has "the effect of forcing some individuals to take their own lives prematurely, for fear that they would be incapable of doing so when they reached the point where suffering was intolerable."
We know from past experience that much of what happens in Europe and Canada regarding pro-life issues eventually finds its way to our country. Will that happen regarding assisted suicide and end of life care? Come to the conference and see.
Love Life!
Diane
"I wish it need not have happened in my time", said Frodo.
"So do I", said Gandalf, "and so do all who live to see such times.
But that is not for them to decide. All we have to decide is what to
do with the time that is given to us."

J.R.R. Tolkien, The Fellowship of the Ring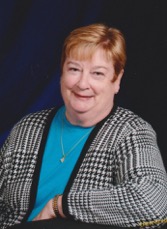 Diane Trombley , RN, BSN
President, MNFL