Dear Colleague,
Here is something new to consider.
POLST—MORE ALPHABAET SOUP
Much of medicine today seems to be broken down into a series of letters, each representing a disease, treatment, test or prognosis. We have CBCs, CHF, COPD, PRN, HCG, and on and on.
One of the newest set of letters we now encounter is POLST. The letters themselves stand for Physician Orders for Life-Sustaining Treatment. That sounds beneficial, but a closer examination of the letters shows an unexpected explanation.
A POLST is document filled with the responses to a series of questions regarding treatment. The questions are generally asked of a patient by a "facilitator" about their treatment wishes. The patient's signature or that of a witness IS NOT REQUIRED AND IS OFTEN NOT SOUGHT.
After the questions are asked and recorded, the document is presented to a physician or other designated health care professional for his/her signature. This is not necessarily the patient's own physician, or any health care professional known to the patient. The document is then placed in the patient's record, frequently as the first document seen when the record is accessed. The POLST follows the patient to an extended care facility and even to his/her own home where emergency medical technicians must follow the directives.
Many POLST questions subtly slant toward non-treatment and refusal of life-sustaining treatment. Filling out a POLST document may render the agent a person names as his/her Durable Power of Attorney for Health Care powerless.
The dangers inherent in the POLST are clear. If the patient does not sign the document there is no way to know for sure that the information given is what the patient wants. The issue of informed consent becomes quite "fuzzy" if the patient does not sign that he/she had really been informed. Patients are frequently asked to answer questions about health care when seriously ill and vulnerable. If the document is attached to the patient's records and he or she recovers from the initial illness, it remains in effect until voided. The next health care episode may have a whole different set of needs or the patient may have changed his/her mind about the original answers and yet the original answers stay in effect.
A POLST is not about ensuring that a patient's medical wishes are honored.

A POLST is not needed for treatment to be provided.

A POLST is presented at a very vulnerable time and little time is provided for thoughtful consideration. This hardly constitutes informed consent
A prudent course of action is to be sure that a person executes a Durable Power of Attorney for Health Care, name an agent to implement the DOAHC if he/she cannot and to decline to answer questions or fill out a POLST.
For more information on end of life issues, please visit
www.prolifehealthcare.org.
Love Life!
Diane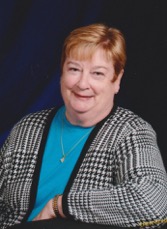 Diane Trombley , RN, BSN
President, MNFL